Birthin' the Messiah is the thirteenth episode of the second season of Sons of Butcher.
After experiencing all the tell tale symptoms, Doug believes he's pregnant. Sol, desperate for a way to beat competitor MEATCO's newest cut of meat, believes Doug's miraculous conception can only mean that the Messiah of butchery is on the way to bring him the answer. Meanwhile Ricky meets the women of his dreams and struggles to deal with her three children.
This is the episode where Alexis died.
This was the first recorded episode of the second season.
Christmas had been re-named to Non-Denominational Winter Festive Holiday.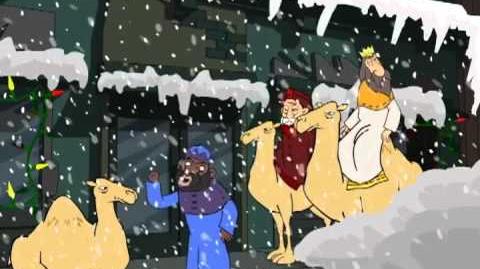 Ad blocker interference detected!
Wikia is a free-to-use site that makes money from advertising. We have a modified experience for viewers using ad blockers

Wikia is not accessible if you've made further modifications. Remove the custom ad blocker rule(s) and the page will load as expected.