Fuck the Shit is a music video for a song of the same name.
After the launch of the first season, Sons of Butcher played a promotional show in Hamilton, Ontario. The band had hoped to record footage to cut a performance video for one of their songs. During the setup, the band and crew fooled around shooting a goofy set of insert shots for the song "Fuck the Shit". The shots were originally intended to be cut within the full band performance footage, but once editing began they realised the inserts cut back to back were much funnier.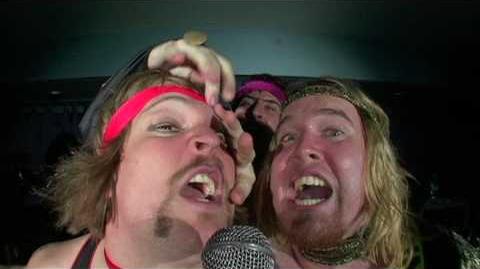 Ad blocker interference detected!
Wikia is a free-to-use site that makes money from advertising. We have a modified experience for viewers using ad blockers

Wikia is not accessible if you've made further modifications. Remove the custom ad blocker rule(s) and the page will load as expected.