Lovin' the Granny is the eleventh episode of the first season of Sons of Butcher.
While Doug is out chasing tail, a blue-haired old grandmother, Sol seriously struggles to take over his position as janitor. Ricky tries desperately to secure venues for his Looks-Like-A-Boob tour, as Doug learns that his G.M.I.L.F. is turning him into her comatose son.
Credits: In loving memory of The Residents of Foot in the Grave.
Shop window gag: Sol throws a fork at the ground, which bounces into the window.
For a short segment, the song Epiphany in the Key of Bigfoot could be heard.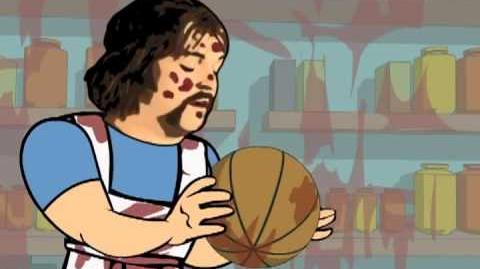 Ad blocker interference detected!
Wikia is a free-to-use site that makes money from advertising. We have a modified experience for viewers using ad blockers

Wikia is not accessible if you've made further modifications. Remove the custom ad blocker rule(s) and the page will load as expected.