Payin' the Bills is the tenth episode of the first season of Sons of Butcher.
Completely broke and with a landlord breathing down his neck, Sol decides that he has to resort to small jobs for some quick cash to pay the rent. Meanwhile, Doug starts selling his immense porno-mag collection and Ricky joins the police force to thwart a thief.
Credits: In loving memory of Afghaniraq.
Shop window gag: Sol jumps through window.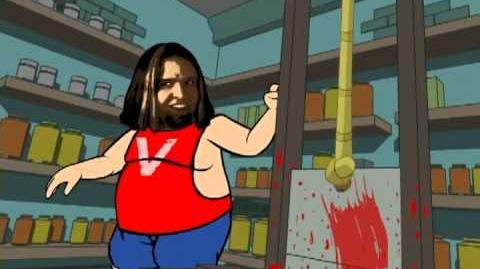 Ad blocker interference detected!
Wikia is a free-to-use site that makes money from advertising. We have a modified experience for viewers using ad blockers

Wikia is not accessible if you've made further modifications. Remove the custom ad blocker rule(s) and the page will load as expected.