Readin' the Bowl is the first episode of the second season of Sons of Butcher.
After reading his fortune, Doug discovers he has 12 hours to live. Ricky uses the news as a way to score the band a spot on Jaco's benefit concert, while Sol decides to build a robotic janitor to replace Doug.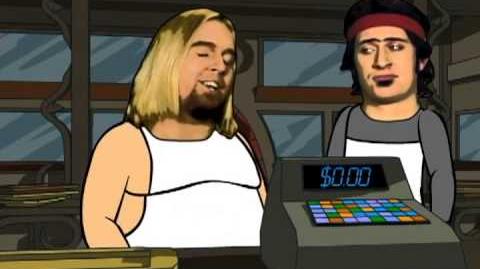 Ad blocker interference detected!
Wikia is a free-to-use site that makes money from advertising. We have a modified experience for viewers using ad blockers

Wikia is not accessible if you've made further modifications. Remove the custom ad blocker rule(s) and the page will load as expected.